Ayurvedic Treatments
Ayurvedic Treatments to compliment the Yogic Experience for Optimal Wellness:
Herbal Steam Bath Sauna
Shirodhara
Private appointments are available, prices determined after telephone consultation, ranging from $50, factoring duration and special needs/conditions.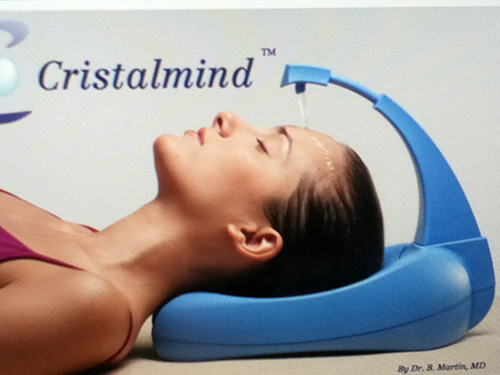 About Shirodhara:
it is one of the ancient Ayurvedic purification and rejuvenating practices performed in India for over 5,000 years.  The word shirodhara comes from Sanskrit: shiras (head) and dhara (flow) translating to a constant flow of liquid on the head.  For this treatment one simply lies on the cushioned mat with the head resting in a lovely cradle.  A warm constant stream of water massages the forehead, scalp and between the eyebrows.  This very pleasant stimulation balances the energetic patterns and induces a deep physical and mental relaxation.  For many experiencing for the very first time find this treatment an ideal stress reduction therapy with many more health benefits.  The session may last from 30-45 minutes.  This uninterrupted flow of water helps to create a deep sense of calm that has a lasting effect.  Shirodhara is very effective to help relieve stress related side effects such as: insomnia, emotional disorder, fatigue, anxiety, headache and burnout.  For those who work is very demanding or simply burdened with day to day challenges the treatment provides an amazing wave of calm that washes deep within.  For peri-menopausal and post menopausal times this treatment helps to ease the hormonal fluctuations.   A wonderful gift for another and for oneself!!!